I hope Amber is having an awesome time on vacation and I totally wish I was there with her and her family. Lol While she is away, she asked for something romantic for her blog post. Well—I think it is very romantic for a boyfriend to set up a night for his man when they haven't been able to see each other for a while because of scheduling conflicts. Before this scene, Piper made a call to Rayne's sister asking her to clear the house so they could have a few hours alone.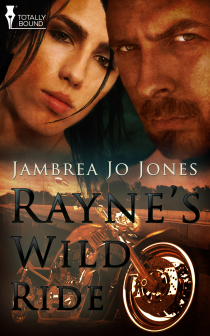 Piper rang the doorbell and rocked back and forth waiting for an answer. He was nervous, but he shouldn't be. He bit his lip—a bad habit he should stop—he was afraid Rachel hadn't been able to pull it off. Maybe Ray had gone into one of his jobs since the house was empty. It'd be just like him to try and work instead of relaxing.
The door swung open and there stood his big teddy bear. God he loved this man.
"Hey, sweetheart. I thought you had to work tonight. I was just going to—hey, you okay?"
Piper nodded and warmth flowed through his body at Ray's words. Sweetheart. He'd never get tired of hearing that. He let go of the coat he'd been clutching in his hands, the front gaped open, his underwear peeking out as he flashed some thigh. He knew how much Ray loved his legs.
"Is that—? Are you—?"
Ray clutched at Piper's arm, tugging him inside and slamming the door closed.
"I thought you might need a little distraction." Piper winked.
"How—? What—? Fuck it. Kiss me."
Piper wouldn't say no to that. He threw himself into Ray's arms, knowing he would catch him, and Ray didn't let him down. He wrapped himself around his lover. Their lips brushed against each other. Piper opened up, letting Ray's tongue inside. He'd missed this. Needed it more than he could say.
Ray pulled back and Piper slid down his body. It didn't take long for Ray to tug Piper's coat off him. Piper stood in the middle of the room in just his stockings, panties and camisole.
"It's…um…do you like it?" Piper fidgeted with the bow on his ruffled panties.
Ray walked around him not saying a word. Piper was beginning to get nervous. He knew Ray didn't mind. He'd bought most of the outfit himself. But why wouldn't he say anything?
"I'm going to peel every inch of this off you with my teeth. Get downstairs. Don't take anything off. Just stand by the bed. I'm going to lock up and I'll be right there." Ray slapped his ass and walked off.
Piper gulped, but didn't waste any time. A big grin split across his face as he hurried to do Ray's bidding.
You can buy Rayne's Wild Ride at Totally Bound as well as other third party sites. https://www.totallybound.com/raynes-wild-ride
Here is the blurb to the story:
Rayne Carr was riding his bike, minding his own business, when his life was forever changed. Driving over State Boulevard Bridge he sees a woman about to jump and intervenes. Appearances can be deceiving.
Charles Sylvester Piper III wants to end it all. No one understands him. His father is abusive and his mother hides in a bottle. When his younger brother finds Piper in a dress he is kicked out of his basement apartment. With nowhere to turn he leaves his life to Fate's hands. When a big scary biker asks for a kiss on the worst night of his life, who is he to refuse?
Is love really all you need?
I will be giving away an ebook copy of Rayne's Wild Ride. Now, if you have it, you can have an ebook from my backlist.